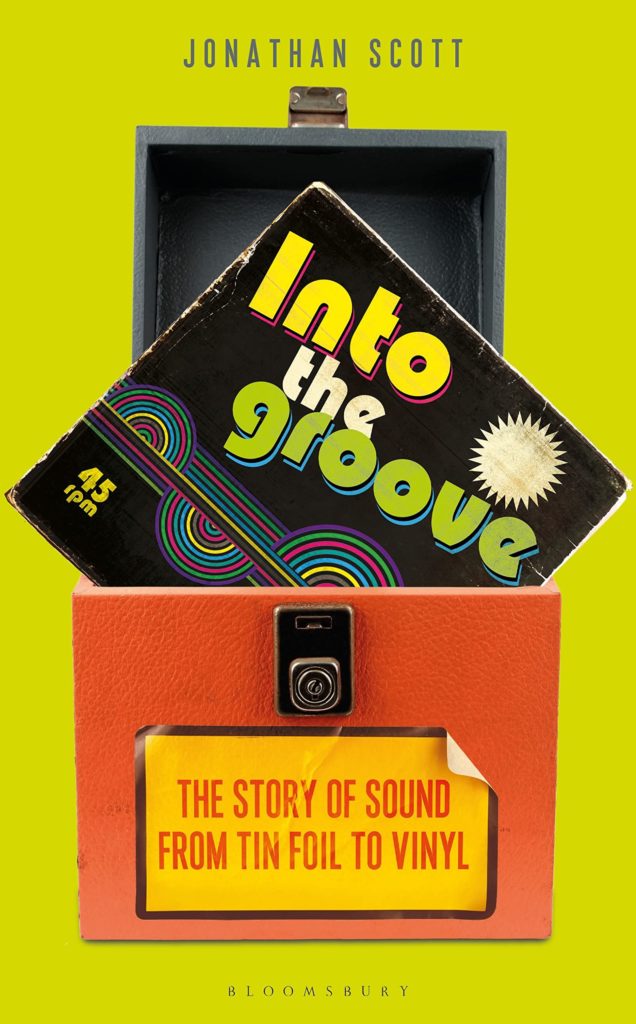 There is nothing quite like the unique experience of listening to a vinyl record. In 1977, Peter Goldmark, the inventor of the LP record, was honored by President Jimmy Carter. Vinyl was at its peak and was slowly being replaced by cassettes. The long and storied voyage of innovation to the 33⅓ RPM record spanned more than a century. The ability to generate sound from plates was explored by Galileo, which Ernst Chladni studied further and was dubbed "The Father of Acoustics."
Thomas Edison invented the phonograph in 1877, which would be both lauded and scorned by artists. Alexander Graham Bell would make some alterations and developed the graphophone. Each step throughout the years was getting closer and closer to perfection until the development of the vinyl record in the 1930s. The 20th century would witness the perfection of the record and its unveiling to the listening public.
Into the Groove is a thorough exploration of the sound revolution that brought music to the masses. The rise, fall, and rebirth of the iconic disc is remarkable in and of itself. Author Jonathan Scott contributes a wealth of valuable information that will engage audiophiles everywhere. A winning book of history mixed with pop culture.